Dear Heart, 
As we take our first tentative steps into this newest of years, we share with you OPTIMISM! HOPE! in the form of new music, from our ears to yours. May you find SOLACE! and CONNECTION! and RELIEF!
Love Always, Provenance x
---
RARE!
The super-limited 10" vinyl edition of Lovely Head's EP 'Always' is now shipping. A thing of rare beauty, individually lathe-cut via Small Run in Melbourne. Completed by a full-colour print, wrapped in plastic, and an INSTANT(!) digital download.  Only available via mail order from our online store. Hop!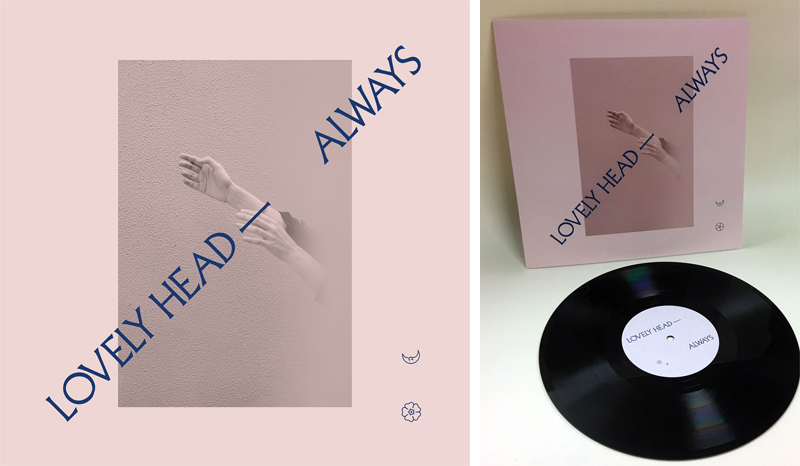 ---
MIXED!
Eucalypt noted that the Lovely Head EP was "filled with industrial warmth, a sound totally unlike anyone else" and was "was easily one of our favourite releases of 2016". To consummate this love-in, Lovely Head has put together an exclusive mixtape for Eucalypt which she says is "designed to be listened to alone, in the quiet moments before real life catches up with you". It has HTRK, Solange, My Bloody Valentine, Liquid Liquid, Arthur Russell and is the soundtrack to an unencumbered embrace of this happy new year. LISTEN!
---
SHIMMER!
Our first ever Melbourne showcase is taking place next week at Shimmerlands brought to you by the folks behind Shadow Electric. Thursday (12th January) featuring Spartak (pictured) and Aphir kicking off at 5pm at The University of Melbourne. Spartak will most likely be delivering sounds from their EP 'I Fought The Style' (which whothehell.net last week called "skewed pop, propulsive techno and glistening ambience") whilst Aphir will be spoiling us with a preview of her new album 'Twin Earth'. It's free, it's outdoors, it shimmers and shines. More info at shimmerlands.com.
---
ACCLAIM!
We love brutal honesty and we therefore thank Who The Hell for not only admitting that they missed something, but in going the extra yard to rectify the oversight. In "The Best of What We Forgot in 2016", they rewind on Lovely Head's 'Always' EP ("an intimate set of dark pop ballads … beautiful and haunting in equal measure") and Spartak's territory-defying "I Fought The Style" ("jumps between skewed pop, propulsive techno and glistening ambience with effortless confidence"). Read more about our people and other people at whothehell.net.
---
EXCLAIM!
Aphir's new album 'Twin Earth' is inbound, and it's a monster. Both Triple J Unearthed and BMA Magazine have wisely got in early, with the former naming Aphir as one of five Australian artists representing "the next generation that are following in Flume's footsteps". With their article "Canberra Artists To Watch in 2017", BMA murmur on the Flume reference but up the ante, noting that Aphir's "production style sits closer to the avant-pop and experimental work of Arca" and that "Canberra needs this otherworldly voice". FFS BMA, we all need this voice. Our next Letter will bring more news.
---
DISCO!
PR001 MEDICINE VOICE I And Thou
PR002 PANEYE Desertism
PR003 V/A Marks Of Provenance I
PR004 SPARTAK I Fought The Style
PR005 LORTICA Phellemens
PR006 (perhaps)
PR007 LOVELY HEAD Always
PR008 APHIR No Muse
Where we're from, the birds sing a happy song, and there's always music in the air.
Tschüss!